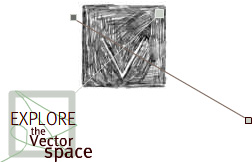 I was introduced to this interactive gem of a digital journal by J. today while discussing the heartbreaking condition of juvenile detention halls. Have you been hearing about juv youth in the news as well? It's been on NPR this last week and what with J. and his cohort of prison-minded friends, my awareness and involvement in the state of imprisoned youth has grown.
The Vectors Journal
, based at USC, combines multimedia and text by academics to create visually stunning presentations of important information for the public. I haven't finished checking out the entire site but I recommend this one involving quotes of incarcerated women. Go
here
and click "View Project" on the side.